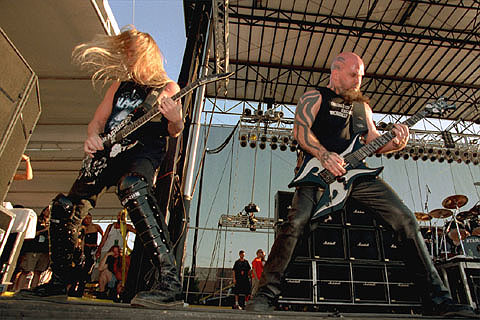 SLAYER: "God Hates Us All" out in Sept. 11th!
Welcome to My Metal Web Page!
Hey Metalheads..it seems you have found my site! This site features Ozzy Osbourne, Kittie, Six Feet Under, Slipknot, Pantera, Slayer etc. I do not feature rap or Pop. If you like those two types of music than this is not the page for you.